An 18th century manor house
The Templerie is located between Le Mans and Angers in the town center of La flèche.
Located on the Loir River in the heart of Maine Angevin, this historic town of 16,000 inhabitants, home to the Prytanée Militaire, is the main tourist hub of the Loir Valley in Sarthe.
The town of La Flèche is easily accessible by the A11 motorway (exit 10 Sablé-La Flèche).
This beautiful 18th century residence has retained its historical charm, its fireplaces, its overmantels, its parquet floors, its woodwork and its vast rooms with ceilings 3.60m high. You will undoubtedly be impressed by its original staircase, a real architectural feat.
Furthermore, its French-style park of 6700m2 and its gazebos will allow you to escape and relax far from the noise of the big cities.
At The Templerie, you will be able to enjoy the pleasure of a historical stay while benefiting from a high degree of comfort (the building was renovated in 2022) and quality services.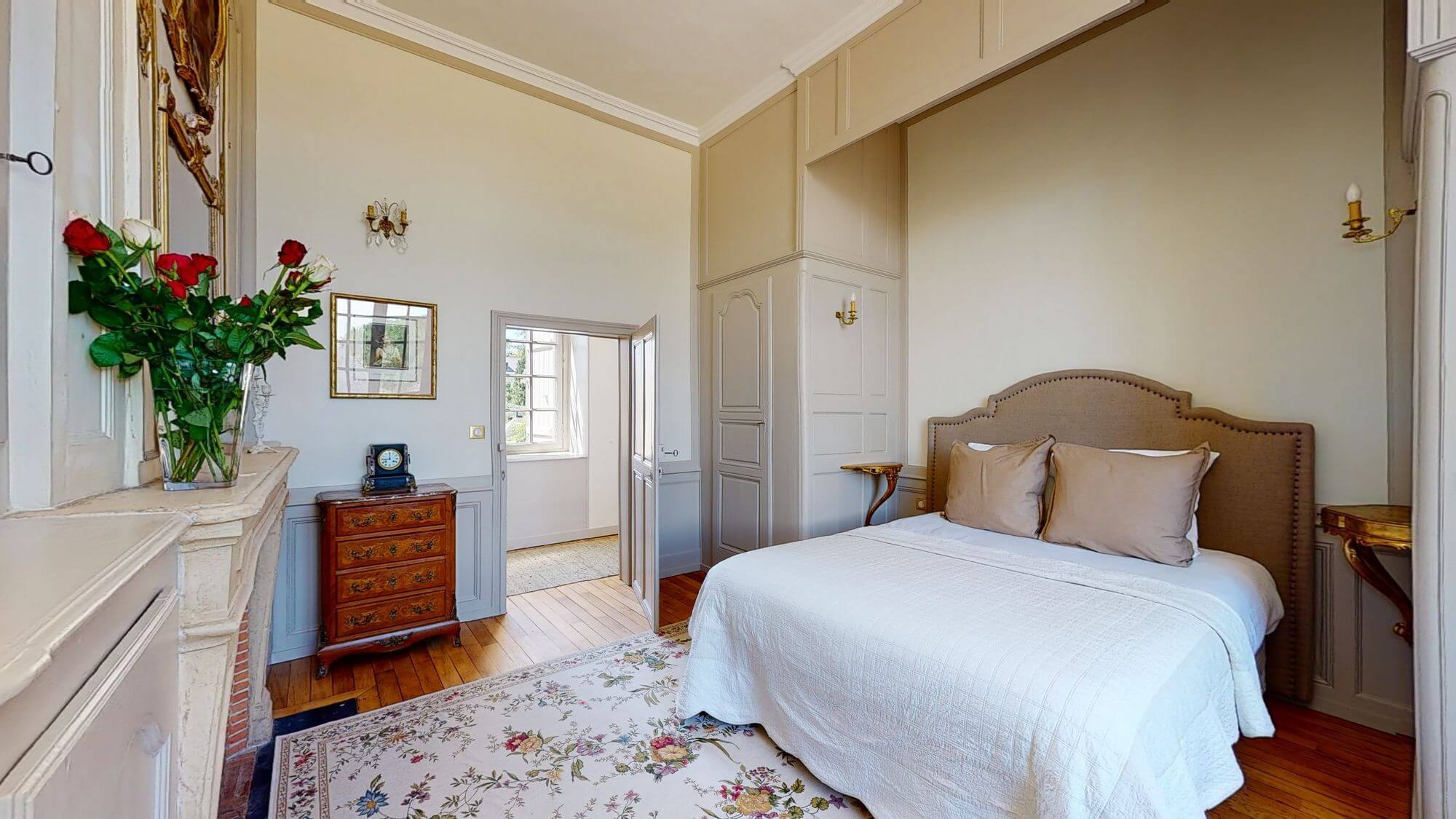 Beauty, calm and elegance combined with refined decorations
The 18th century is honoured through the different rooms of The Templerie.
Indeed, each of them bears the name of an illustrious person from the Arts, Letters or Sciences of the Age of Enlightenment…
You can, for example, stop by the rooms Emilie du Châtelet, Mozart, Jean Jacques Rousseau, Canaletto or Elisabeth Vigée Le Brun (March 2023)…
All of them will offer you space (between 20 and 50m2), irreproachable high quality bedding, technical equipment necessary for communication in our century and beautiful bathrooms with luxury fittings…
A true haven of peace and nature
The green spaces, the ancestral trees, the lavender and the olive trees all bring rhythm to this historic park (one of the largest in the town of La Flèche) and offer a chance to recharge your batteries in peace and quiet.
At nightfall you can admire the stars, cross the path of a squirrel, a hedgehog, a hooting cat or a woodpecker. This is where we leave room for nature…
A privileged space for our guests
The summer lounge with its view of the park and in particular the large cedar tree will seduce you with its great luminosity…
With a surface area of 35m2, you can, depending on your mood, watch TV, listen to music, play the piano, read or simply relax.
According to legend, the fireplace, slightly greyed, was painted black when King Louis XVI died in 1793…
This room can also be easily transformed into a delightful meeting room for up to 12 people (overhead projector on request).
The breakfast room, installed in the former hallway of the house, has a surface area of 20m2 and can also accommodate 10 people in a meeting format.
The swimming pool and the relaxation area
Away from prying eyes, 280 m² of walled garden awaits you to offer you a break from the hustle and bustle of everyday life.
The heated 12m x 6m diamond-shaped swimming pool (2.20m deep at its deepest point), its jacuzzi and its sauna will allow you to recharge your batteries after a long day at the zoo, visits or walks in the region…
Separated from the park, this space is a real asset during a stay with family or friends.
Its 80m2 covered courtyard and its 200m2 terraces offer an ideal setting for family celebrations or professional meetings.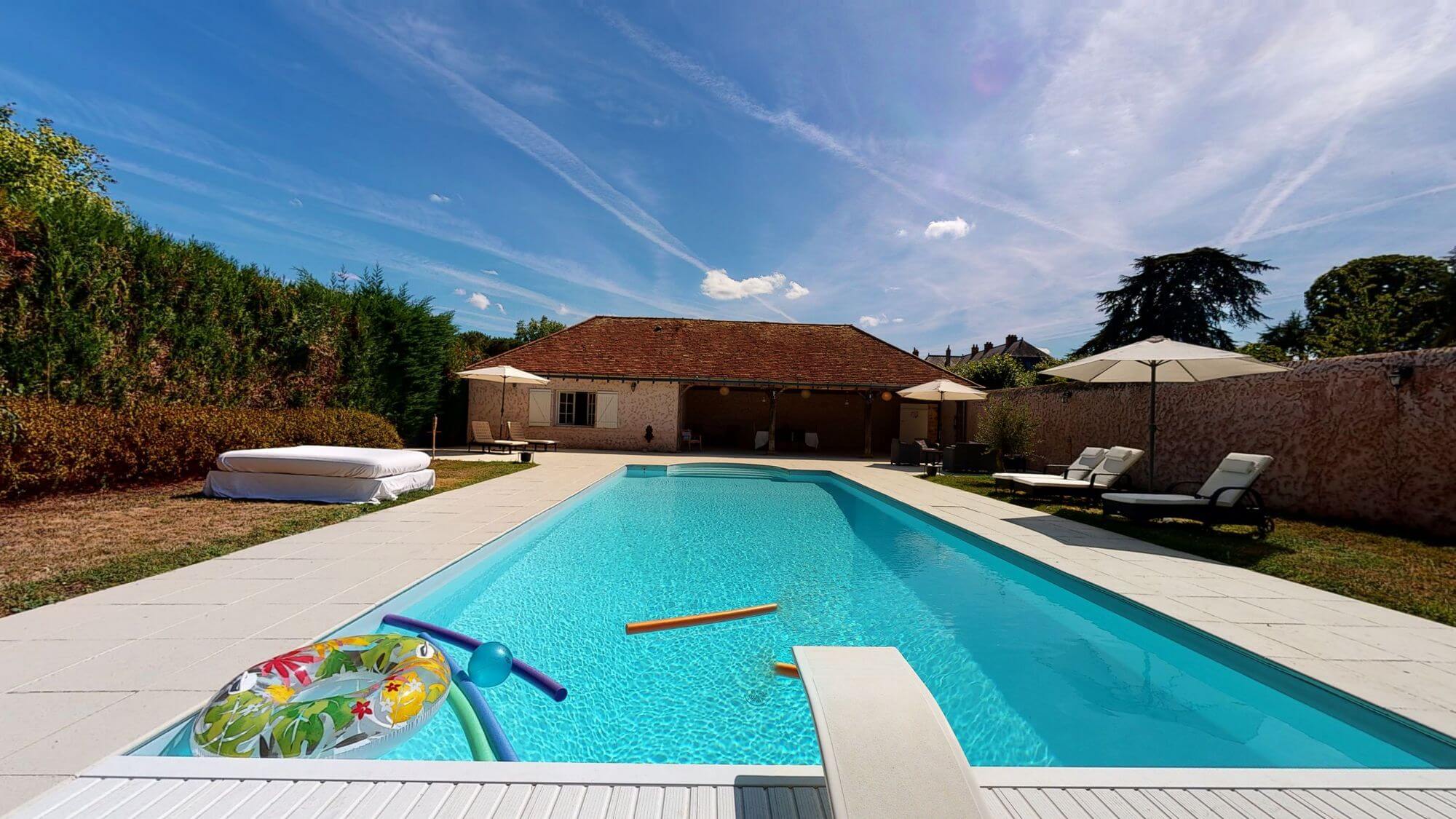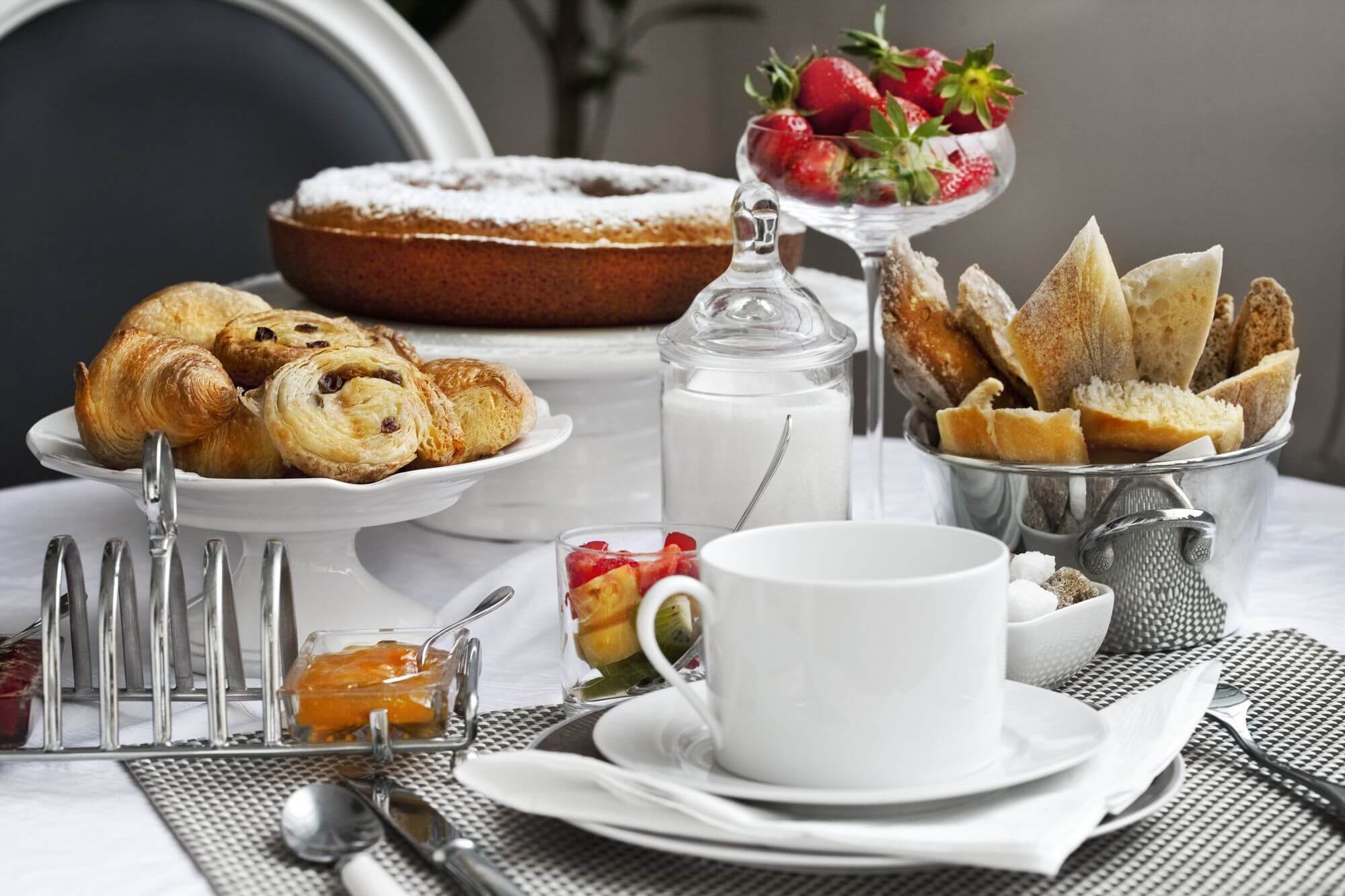 Flavour and quality are the watchwords of breakfast at The Templerie
All our products are organic, sustainable or local and are offered in a buffet style.
Served between 7:30 and 10:30, breakfast with its savoury or sweet dishes will allow you to leave for a day of work or visits, full of energy :
Hot drinks (tea, coffee, espresso, chocolate…),
Almond, oat or cow milk,
Fruit juice,
Baguette or crumb bread,
Home-made cakes,
Viennese pastries and buns,
Cereals,
Yoghurt,
Jellies and spreads,
Fresh fruit and homemade fruit salad,
Cheeses,
Cured meats

The range of dishes on offer is subject to change depending on the season and availability.
Organise your event at The Templerie
Seminars, receptions, family gatherings...
The Templerie, although located in the heart of the city, offers spaces suitable for family meetings or seminars: summer lounge, breakfast room, swimming pool area and courtyard.
Partial or complete privatization according to your needs.